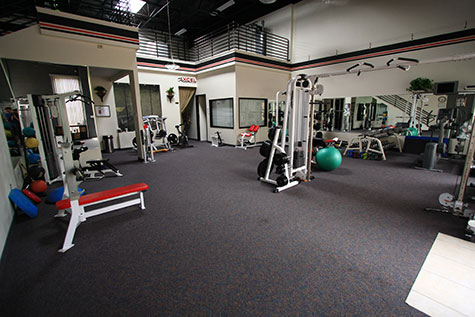 XCEL Sports Clinic is a North Scottsdale Chiropractic and Sports Therapy Clinic.
At XCEL Sports Clinic every patient is treated as an individual, developing customized treatment plans specific to each patients needs. A combination of Chiropractic Adjustments and intensive Myofascial therapies are used to address both the joints as well as the surrounding soft-tissue.
Whether you're a professional athlete, weekend warrior, or stay-at-home parent, our mission at XCEL Sports Clinic is to get you functioning at the highest level possible in order to achieve your ultimate goals. This is accomplished by combining the most current research and treatment techniques, and applying them to our motivated patients.
If it were not for Chiropractic, I would not have won the gold medal. You obviously can't compete at your fullest if you're not in alignment. And your body can't heal if your back is not in alignment. It was the holistic idea that I liked about chiropractic and that is what track and field is about. Every track and field athlete that I have ever met has seen a chiropractor at one time or another. In track and field, it is absolutely essential. Chiropractic care is one of the things I think that no one has denied or refuted.

—Dan O'Brien, Decathalon Gold Medalist

My Recommendation: The research is positive on chiropractic treatment… [it] helps ease back pain. The key is to get moving again as soon as possible after the pain hits, and then make sure you take steps to prevent a return.

—Mehmet Oz, MD: Host of 'The Dr. Oz Show'

Being a Chiropractic patient has really helped me immensely… Lifting weights and seeing a Chiropractor on a regular basis has made me a better golfer. I've been going to Chiropractors for as long as I can remember. It's as important to my training, as practicing my swing.

—Tiger Woods, PGA Golfer